Shakers – 12 – 15 July 2017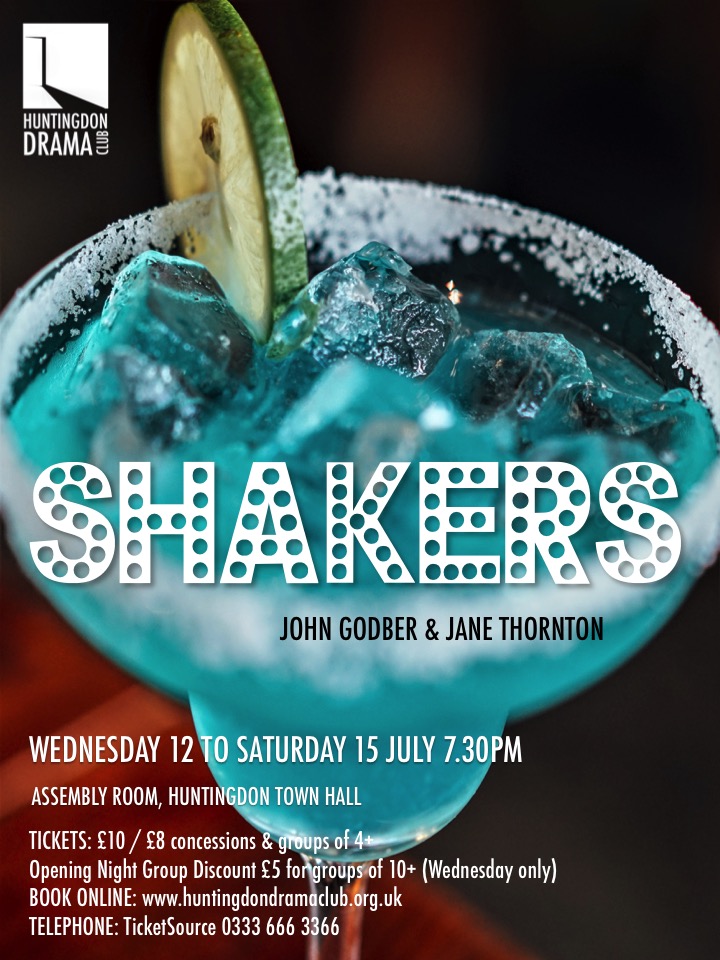 Following on from our Spring production Alfie will be two directorial debuts for the club and of course, a change of venue. The comedy Shakers by John Godber & Jane Thornton will be our Summer production, followed by Arthur Miller's masterpiece The Crucible in the Autumn. Both plays will be presented in Huntingdon's Town Hall, on the Market Square. Shakers will be presented in the Assembly Room  & The Crucible will be staged in the historic Court Room. We look forward to welcoming you to our new temporary home while the Commemoration Hall is undergoing it's extensive redevelopment.
Shakers FM – The Perfect Blend!
Check out all the biggest hits from your favourite Cocktail Bar!
Auditions – The Crucible by Arthur Miller
Visit our auditions page to find out how you can get involved in this exciting production, to be staged in Huntingdon's historic court room – built on the site of the of the infamous 1593 witchcraft trial of Agnes, John and Alice Samuel; who became known as the Witches of Warboys.
The production will run from November 21-25 with auditions on July 19 & 24.
Christmas Party 

  
Yes we know it's early but get this date in your diary now – Friday December 8th from 7.30pm at Hartford Village Hall. Check the social page for more details..!
Love Community Theatre? Don't miss a thing!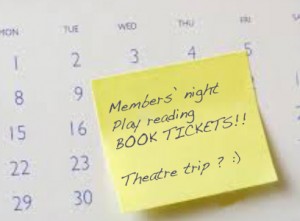 Our What's On page will keep you updated with local productions, auditions, workshops and other community theatre events in and around the Huntingdon area. We've teamed up with our friends all over the county to make sure you never miss a thing!