I'd love to get involved, how can I audition?
For each of our productions, informal and open auditions take place approximately 3 months before the production dates. If you're interested in helping out backstage, there are a number of opportunities to help with lighting, sound, stage management, hair and make-up, props and front-of-house. The auditions are a great time to register your interest and meet the director and are open to members old and new. We are always looking for new cast members to broaden our membership and ensure that our audiences have new faces to watch!
Cathy – Autumn 2019
Huntingdon Drama Club are proud to be presenting Cathy by Ali Taylor for their 75th Anniversary production. Inspired by Cathy Come Home, Ken Loach's pioneering television drama, Cathy was first produced in 2016 by Cardboard Citizens. Candid, poignant and intimate, Ali Taylor's play Cathy offers a timely reflection on the lives of those at the sharp end of economic austerity, faced with impossible choices and an uncertain future.
The performances will take place in the Commemoration Hall Huntingdon on Tuesday 26th – Friday 29th November 2019.
Auditions will take place on the following dates:
Thursday 11th July
19.30 – 21.30
St Mary's Parish Hall, Huntingdon, PE29 3AP
Monday 15th July
19.30 – 21.20
Community Space, Tesco Extra Huntingdon, PE28 2LA
Auditions will be in the format of a workshop where you can expect to explore extracts from the play in small groups; self-directing as well as re-working and taking direction from members of the audition panel.
Auditionees will need to download the Audition Pack here: CATHY Audition pack & extracts
The Audition Pack contains further information about the play, audition information as well as the extracts that will be explored during the audition process. We do not expect you to learn the dialogue but please familiarise yourself with the characters and the action of the scenes.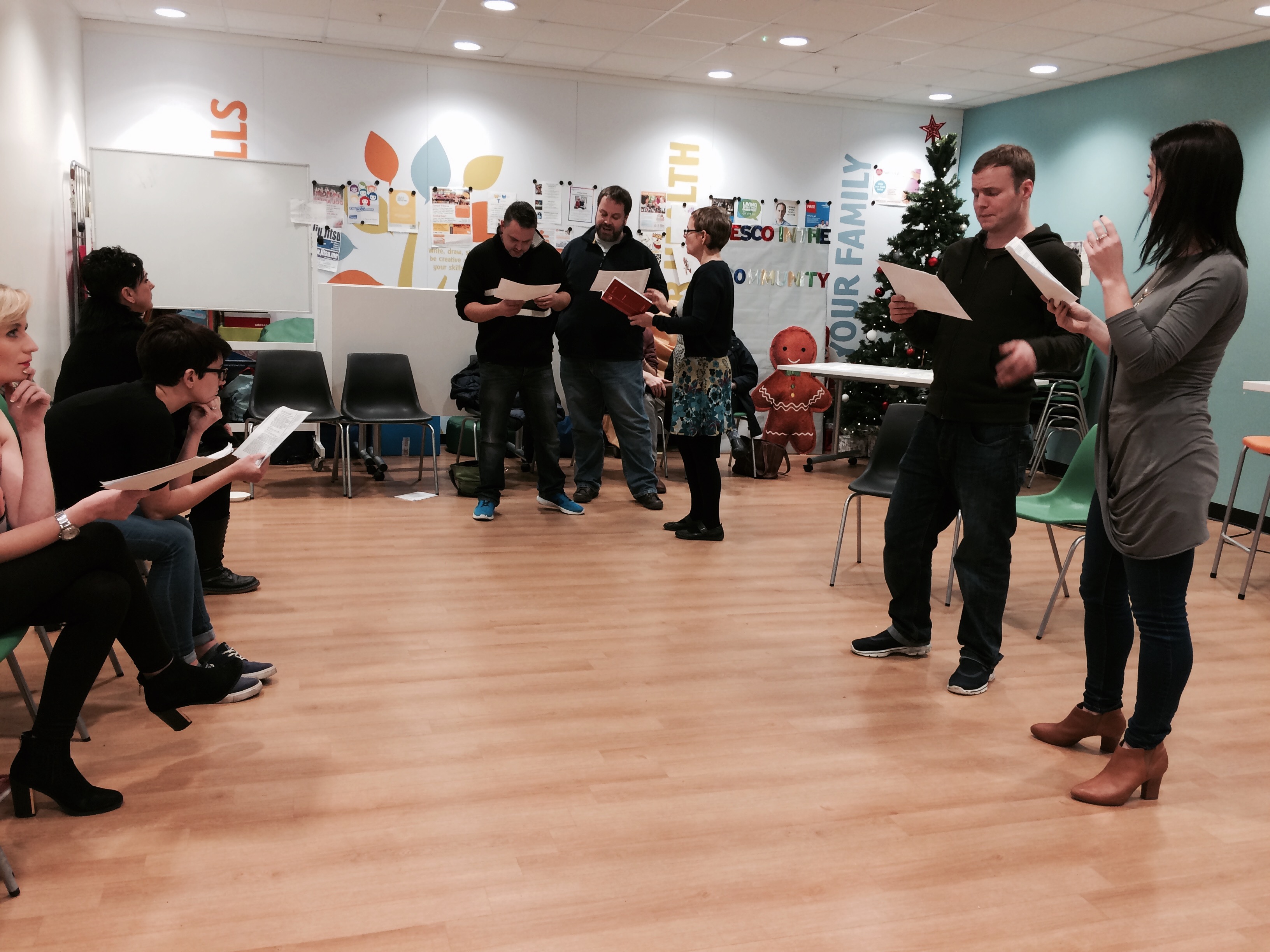 Auditions for our Spring 2017 production 'Alfie'
---
SaveSave