I'd love to get involved, how can I audition?
For each of our productions, informal and open auditions take place approximately 3 months before the production dates. If you're interested in helping out backstage, there are a number of opportunities to help with lighting, sound, stage management, hair and make-up, props and front-of-house. The auditions are a great time to register your interest and meet the director and are open to members old and new. We are always looking for new cast members to broaden our membership and ensure that our audiences have new faces to watch!
Auditions for our November 2018 production… 
Will take place on Monday July 16 from 7.30pm at Tesco Community Room, Huntingdon. The play is A Bunch Of Amateurs by Ian Hislop & Nick Newman, a delightful comedy set in the world of amateur dramatics!
Hollywood action star Jefferson Steel finds his career on the slide and so jets to the UK to play the leading role in a production of King Lear. He arrives in 'Stratford' expecting to find the Royal Shakespeare Company & hilarity ensues…
There are 7 roles to cast (3M/4F) of varying & flexible ages;
Jefferson Steel – arrogant, brash, demanding, faded Hollywood movie star (40s-60s)
Dorothy Nettle – the director of the Stratford Players & the driving force behind the company & their theatre (30s-50s)
Jessica Steel – Jefferson's daughter (late teens/early 20s) – neglected by her dad for years
Nigel Dewbury – solicitor and wannabe theatrical great. Pompous & self-regarding, he believes he should play all the leading roles (40s-70s)
Mary Plunkett – owner of the local B&B. Jolly, slightly dizzy and a big Jefferson fan! (30s-60s)
Denis Dobbins – local handyman and stalwart of the Stratford Players. Keen as mustard but slightly dull (age flexible)
Lauren Bell – glamorous wife of the sponsor backing the Players' production. She's passionate about the arts & smart but treated like a bimbo (age flexible)
(There are also some small, offstage roles – journalists & photographers)
For more information email the director;
artisticdirector@huntingdondramaclub.org 
If you'd like to audition for a role then come along on the 16th – you don't need to prepare any audition pieces but if you could familiarise yourself with the play, that would help. We will also be looking for a backstage crew to help with the production so if you'd rather be behind the scenes then do get in touch.
Production dates are TBC but will be in the second half of November.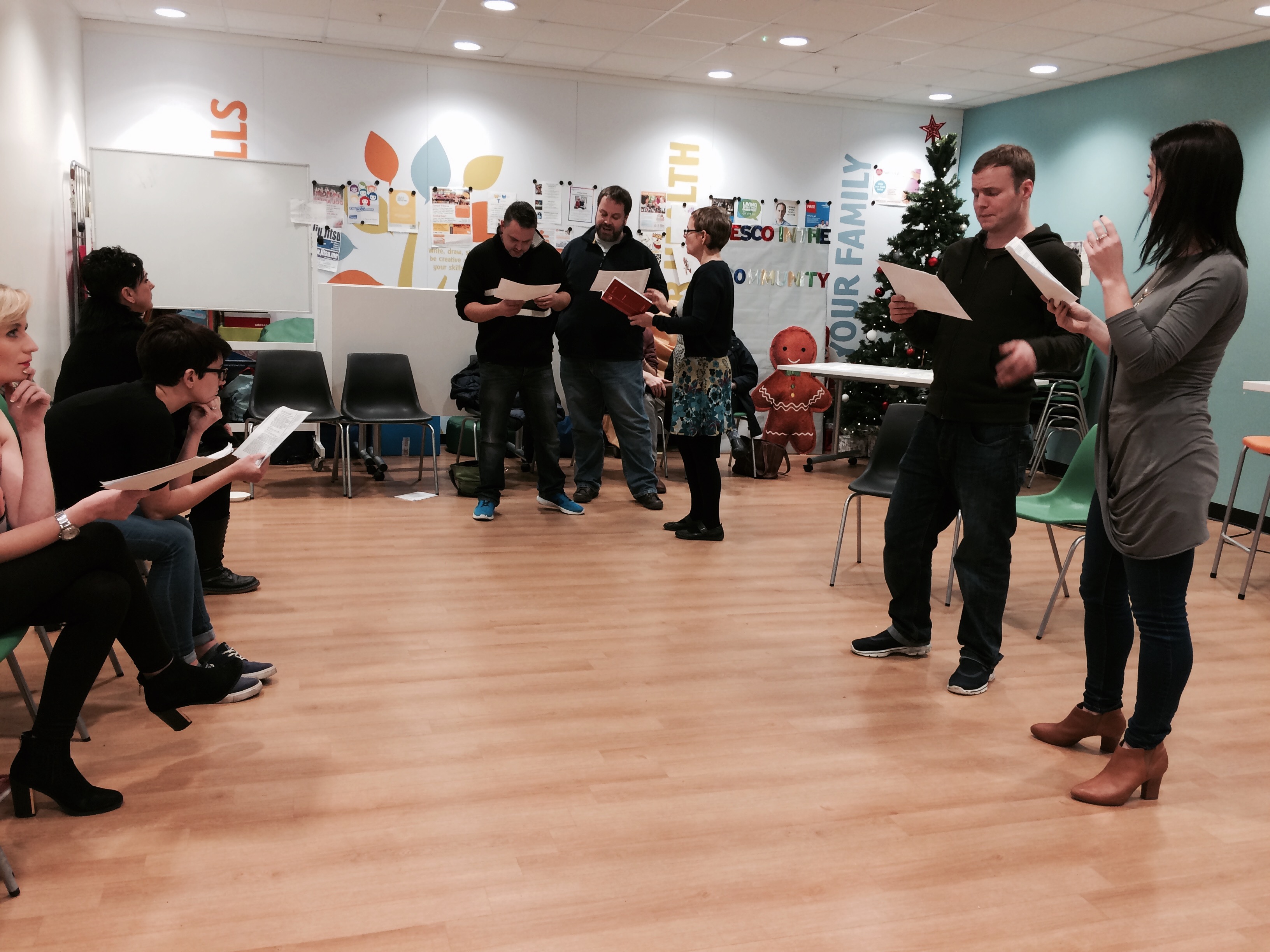 ---
SaveSave