Fear not. All amateurs are not the same,
Some Little Theatres higher standards claim
And hold with fervour nigh obsessional
That amateurs are better than professional
– Michael Green – 'The Art of Coarse Acting'
It's not always the case that a play's plot is summed up by the title alone, but A Bunch of Amateurs is exactly that: the story of an amateur theatre group in their quest to stage a production of King Lear, the lead role of which has been given to a fading Hollywood star. Whilst most of the Stratford Players are thrilled to be treading the boards with a celebrity, the star in question is initially dismayed to discover that, contrary to his expectations, he has not joined the cast of a well-known professional outfit.
Ian Hislop and Nick Newman's script takes a comical look at the personalities and pitfalls of amateur dramatics. As many involved in am-dram would admit, it's easy to poke fun at the subject – both the types of individuals you come across and the mini disasters that are liable to raise their heads when you have neither the luxury of paid professionals or owning your own theatre. Whether it's star-struck Mary fawning over her Hollywood idol, pomposity-exuding Nigel fuming over losing out on a lead role that he believes should be his by rights, or director Dorothy's flustered attempts to keep her cast in order, the drama involved in staging a show is laid bare.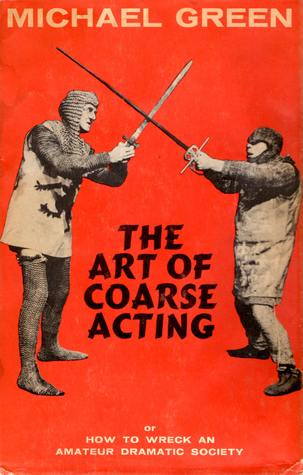 Affectionate mockery of amateur theatre is commonplace, with one of the funniest takes on the matter being Michael Green's 1964 publication of The Art of Coarse Acting (Or How to Wreck an Amateur Dramatic Society). Green, himself an amateur performer of many years, based the title on his experiences with Northampton Drama Club and the Questors Theatre, exposing the mishaps and mistakes which the public holds as stereotypical of the field. A coarse actor, Green explains, "is an actor who can remember his lines but not the order in which they come. An amateur. One who performs in Church Halls. Often the scenery will fall down. Sometimes the Church Hall may fall down. Invariably his tights will fall down." How to tell when we have fallen victim to the scourge of course acting? Green informs us – "one of the infallible signs that Coarse Drama is going on is the fact that the traditional roles of actor and audience are reversed. The actor is being himself while the audience are playing a part, heavily pretending to enjoy the show, struggling to laugh at unfunny jokes and so on."
But it is inaccurate to conclude that Hislop and Newman's play is purely a facile lampoon of amateur acting. Much of what makes the story so endearing is that, suffused amongst the laughter and ridicule, is obvious affection for am-dram and its virtues. Whatever their failings, the characters are quite sincere in both their passion for theatre and determination to keep their small but dedicated group in business. As well as drawing humour from the follies of the non-professional performing world, A Bunch of Amateurs reflects the less well-known truths of amateur dramatics; that such groups often draw enthusiastic, talented and dedicated individuals whose commitment to upholding the arts in their communities is to be admired.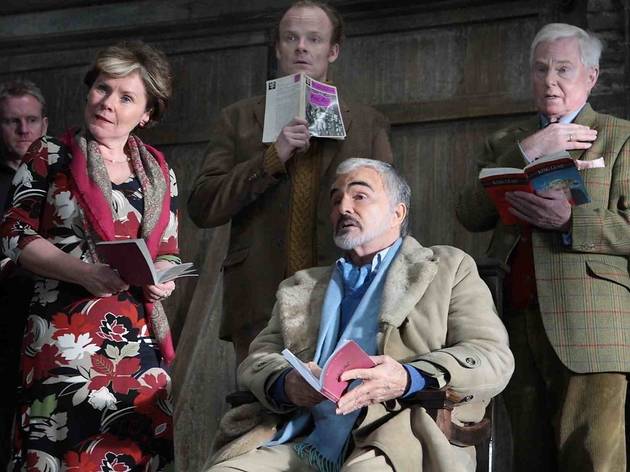 Japanese novelist Natsume Soseki summarised the importance of all art in a passage from Kusamakura. "If this best of worlds proves a hard one for you, you must simply do your best to settle in and relax as you can, and make this short life of ours, if only briefly, an easier place in which to make your home. Herein lies the poet's true calling, the artist's vocation. We owe our humble gratitude to all practitioners of the arts, for they mellow the harshness of our human world and enrich the human heart."
In an age in which significant reductions have been made to public spending on the arts, the presence of amateur performers is perhaps more keenly felt than ever. While we laugh at the antics inside the drama society of Stratford-St-John, we are simultaneously reminded of the cultural blessings such outlets provide, and the hard work, vigour and diligence of all those who come together to ensure their communities can enjoy the gift of artistic exhibitions.
By Michelle Gibson (this piece will also appear in the programme for A Bunch of Amateurs)