A review of our Meet and Greet by Josephine Hussey
On 19 March we had our first social gathering since the AGM and the new committee were elected. We ventured to the Falcon in Huntingdon for a drink and a chance for everyone to meet the committee.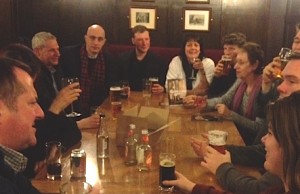 Our meet and greet was an enjoyable evening. Lots of members turned up and we spent the hours in the pub swopping ideas for what we want to happen with the club and productions over the next year.
It was great to see people were excited by some of the ideas thought up for social and the other aspects of our group. It was also fun to chat, get to know more people and feel the enthusiasm other members have for the club.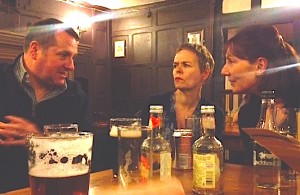 Our next social is a play reading of 'Noises Off' at St Mary's Parish Hall in Huntingdon on 16 April. Come along and enjoy reading and listening to a very funny play.
– Josephine