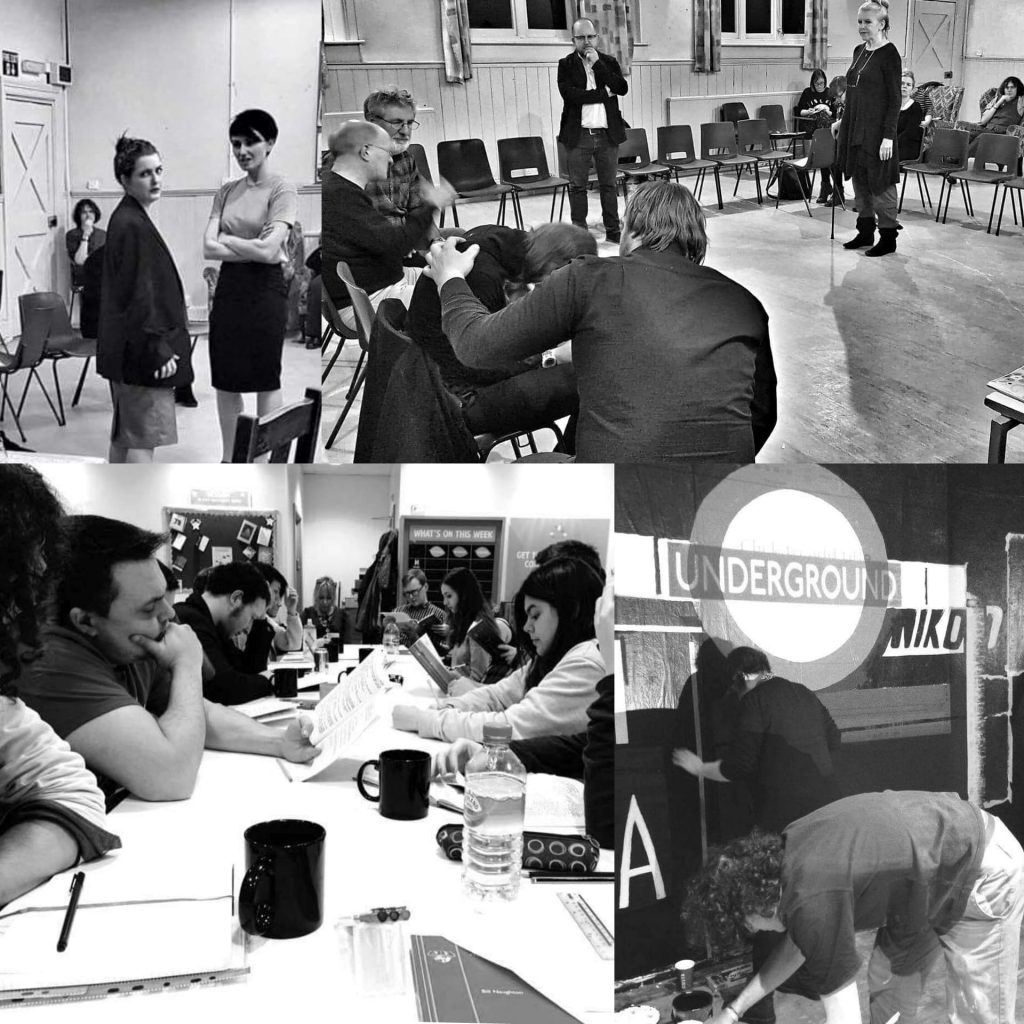 Join us for another 'Meet the Members' interview. This time we speak to Matt Calleway, who takes on another of our most crucial and rewarding but less apparent roles; that of the Producer. He shares the highlights of the role, along with how he became involved with the drama club and explains what a Producer for Huntingdon Drama Club actually does…
How did you get involved with HDC?
I expressed an interest in helping out as an assistant-producer for Alfie (back in 2017). Somehow I ended up full producer though, supported in my role by the Director and Stage Manager who had both produced before! I then produced The Crucible (2017) and The Thrill of Love (2018) and was involved with writing and developing Fantastical Folktales for the Bridge Festival in 2019.

So what does a Producer actually do?
The role of a Producer with the Drama Club is nothing like the musical! You basically "project manage" the play, organising production meetings and schedules, keeping an eye on the budget (as worked out by the Director), helping the Stage Manager facilitate the "get in" to the venue and "get out" of the venue, organising publicity in the form of organising a poster tour and sometimes writing press releases for local papers.

What's the best thing about producing?
Seeing the whole play come together. You attend very few rehearsals as Producer, as your involvement is almost entirely behind the scenes. As a result between the read-through (where you meet the cast) and the dress rehearsal in situ, you may only make three or four rehearsals so you really get that 'wow' moment when you see the finished production!

Do you need any experience or training?
None, my first foray into producing was my first foray into the world of amateur theatre!

What is your no.1 tip if you want to be a great producer?
Be organised and get to know the Director and Stage Manager early on, you will be working really closely with them so make sure you are all on the same page.

What was your favourite moment of the shows you have produced?
Seeing the buzz of the audience coming out of The Crucible, so excited and energised by the play – even though it had been nearly 3 hours on hard wooden seating – and hearing the conversations that it had sparked in the pub after.

Starter or dessert?
Dessert, but it could be a good cheeseboard.

Cats or dogs?
I had both growing up, but to avoid offending our current pets I'll say cats.

Favourite season and why?
Autumn, I love that sense of change in the air and being able to watch it happening in the trees.

Describe your perfect day?
Early start, good coffee, then heading out to explore a new place (urban or rural), a swim in the heat of the afternoon, and then cooking up something seasonal and fresh for dinner with a pint of ale.