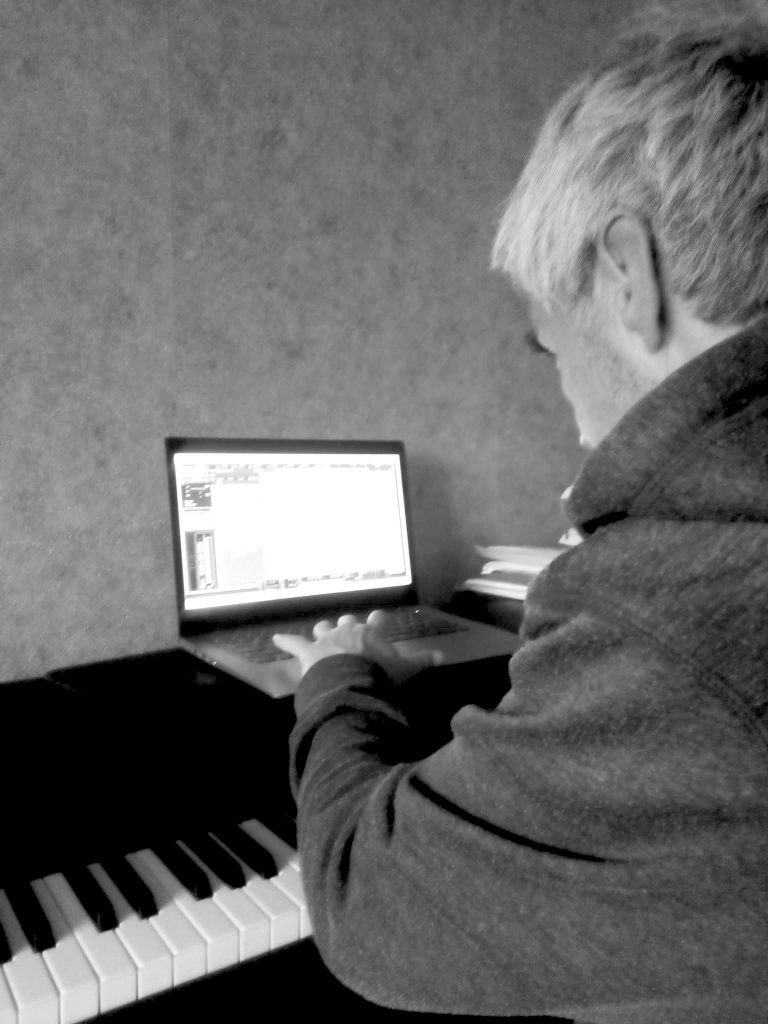 Here is our third installment of our 'Meet our Members' series! We'll be talking to our brilliant Sound Engineer, Jason Austin, whose editing skills and keen sense for cues ensure that are productions are atmospheric and smooth.We talk about what a Sound Engineer does and how he personally goes about it, and find out a little more about what makes him tick!
We know that you have been involved as a sound engineer for more than one local organisation – tell us a little about what you do.
Apart from being the sound engineer for Huntingdon Drama Club, I currently sit on the committee which I enjoy as it gives me an insight on how the dram club runs. I have been a church organist and sound engineer for HRC104FM. Currently I am writing music to pass the lockdown time and when the world is normal, I take on teaching the piano, which is a great passion of mine. If I am not listening to music, I'm editing, composing or teaching. 
Starter or dessert?
Desert all the way so I do not spoil my appetite with a starter!
Cats or dogs?
Cats as they are independent and sometimes a little crazy (the ones I know).
You have been Sound Engineer now for several productions, what has been your favourite moment with the Huntingdon Drama Club so far?
I do not really have a favourite moment as every play is different. I love doing every production because I get to work with brilliant and diverse people including, incredibly talented actors/actresses, great directors and always an amazing and talented production team.
There was a particularly brilliant moment in rehearsals for our most recent production, Cathy, where you were able to solve a problem with sound during a transition between scenes. It's moments like this that people don't always get to hear about – can you tell us what happened?
During the technical rehearsal of Cathy, Rae the director of Cathy said, "would it be possible to make the music for a transition longer" and me being me I said give me 5 minutes. So, I copied and pasted the intro to make it add those few extra seconds needed for the transition and had it completed in a couple of minutes, and it worked a treat, much to the amazement of everyone.
Where do you find your sounds, music and effects?
Most of the sound effects I use can be found on the internet. There are lots of free websites that allow you to download sounds for free. All you need to do is create an account and you have access to millions of different sound effects. 
How long, on average, do you spend editing sound for each production?
I usually spend 6 weeks collecting all the music, effects, and samples and liaising with the director to see what they would like (a lot of emails bouncing about at all times of the day and night). The main editing which is making sure all the sounds are correct usually takes 3 weeks ready for the fine tuning at the technical rehearsal.
Do you need expensive software to edit sound?
No, you do not need expensive editing software. I use Cubase 10 which you can buy for around £200. This programme allows you to edit any music and allows you to do recording of multiple instruments. You can usually do free trials, or if you want to try a basic free software you can try Garage Band.
It seems pretty technical, what advice would you give to someone just wanting to have a go?
The advice I would give is concentrate on one track at a time because what you do with a single track you can repeat the process for multiple tracks. The main thing you need is a passion for being creative.
Describe your perfect day?
My perfect day would be getting up, practice the piano, going to work and spending time with my family doing fun family activities and spending time with people who I am close to.