Shakers  12 – 15 July 2017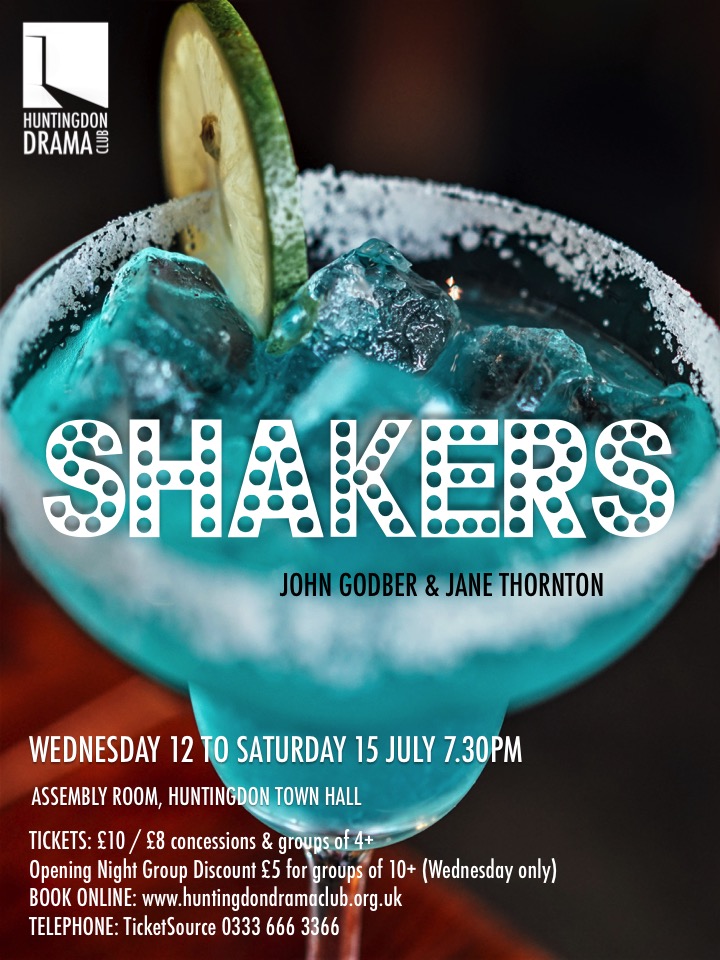 Shakers will be directed by Vicky Spurway. This comedy from the pens of John Godber (Bouncers) & Jane Thornton features four talented actresses in a number of roles as they bring to life the staff & customers on a night out at Shakers cocktail bar. The play will be presented in the Assembly Room at Huntingdon Town Hall from July 12-15.
Check out our Shakers FM Playlist here – all the biggest hits from your favourite cocktail bar! 
The Cast 
Nicki – Chloe Fegan-Webb
Adele – Sarah Cornforth
Carol – Hayley Kendall
Mel – Bronte Beckett
The Crew 
Director – Vicky Spurway
Producer – Dean Laccohee
Stage Manager – Lola Harling
---
The Crucible 

21 – 25 November 2017 

Rae Goodwin will direct Arthur Miller's classic American drama The Crucible, which will be staged in the court room of Huntingdon Town Hall. Written in 1953, Miller took the Salem witch trials of 1692 as an allegory for the prosecution of alleged Communists that took place in the USA during the 1950s. Auditions will be held late July with rehearsals starting in September.
---
The Thrill of Love – Spring 2018
Sandra Birnie will direct our Spring 2018 production The Thrill of Love by Amanda Whittington. The play deals with the events leading up to the trial of Ruth Ellis, the last woman to be hanged in Britain.