Alfie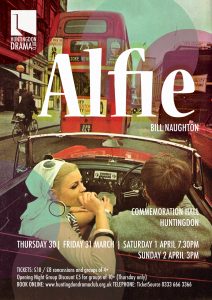 First performed in 1963, this tragi-comic tale of London lothario Alfie Elkins and the many women in his life was famously adapted for the big screen in 1966 and made a star of Michael Caine. Alfie swaggers & philosophizes his way through a succession of conquests, but as his girlfriends come and go, he's about to have a brush with reality that may just force him to change his ways.
Alfie will run from March 30 to April 2 2017 and will be the final production at the Commemoration Hall before it closes for a major refurbishment.
What's it all about? Book your tickets now and find out!
"A witty, humorous play with a dark side" British Theatre Guide
The Cast
Alfie Elkins – Adam Hillier
Siddie – Hayley Kendall
Gilda – Sarah Cornforth
Humphrey – Andy Wilkes
Doctor – Josephine Hussey
Annie – Jennie Osborne
Harry Clamacraft – Chris Thompson
Vy – Michelle Gibson
Flo – Paula Spalding
Lofty – Phil Green
Perce – Guy Makey
Lily Clamacraft – Vicky Spurway
Mr Smith – Harrison Lake
Ruby – Josephine Hussey
Joe – Les Roberts
Carla – Millie Smith
Lacey – Andy Wilkes
Sharpey – James Rowe
The Crew
Director – Dean Laccohee
Producer – Matt Callen
Stage Manager – Rae Goodwin
Sound – Mel Pugsley
Lighting – Edd Welsh
Wardrobe – Ann Monk
Props – Wendy Chappell
Stage Art by Tania Howe de la Torre
Publicity Design by Jane Horrell
---
Shakers  11 – 15 July 2017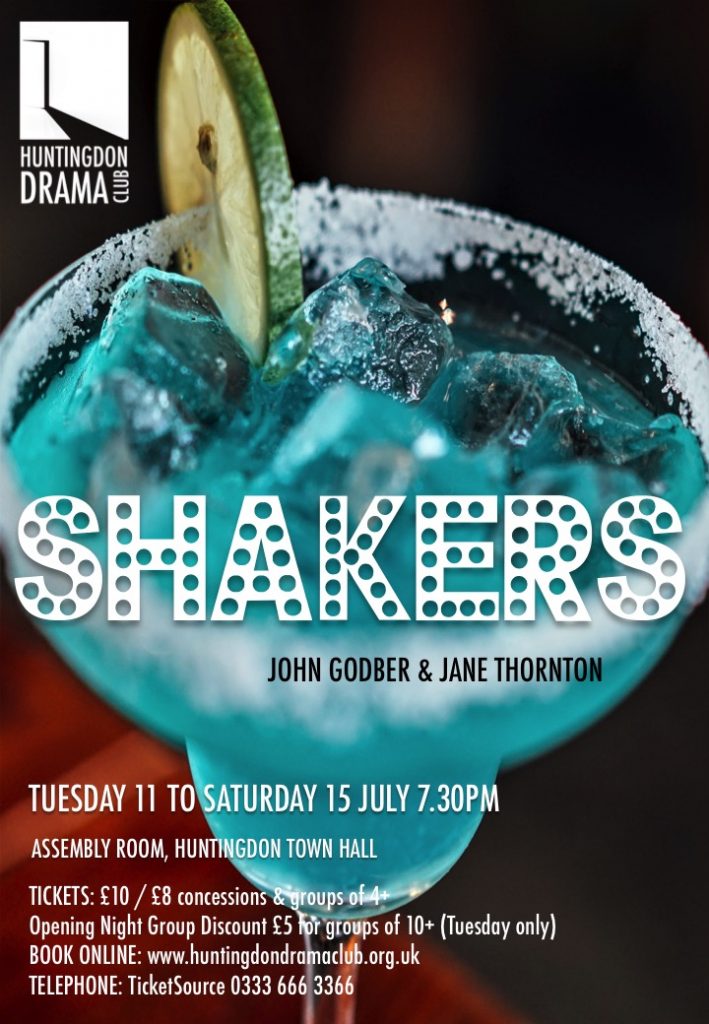 Shakers will be directed by Vicky Spurway. This comedy from the pens of John Godber (Bouncers) & Jane Thornton features four talented actresses in a number of roles as they bring to life the staff & customers on a night out at Shakers cocktail bar. Auditions will be held on April 5 & 10 & rehearsals begin week commencing April 17. The play will be presented in the Assembly Room at Huntingdon Town Hall.
---
The Crucible 

21 – 25 November 2017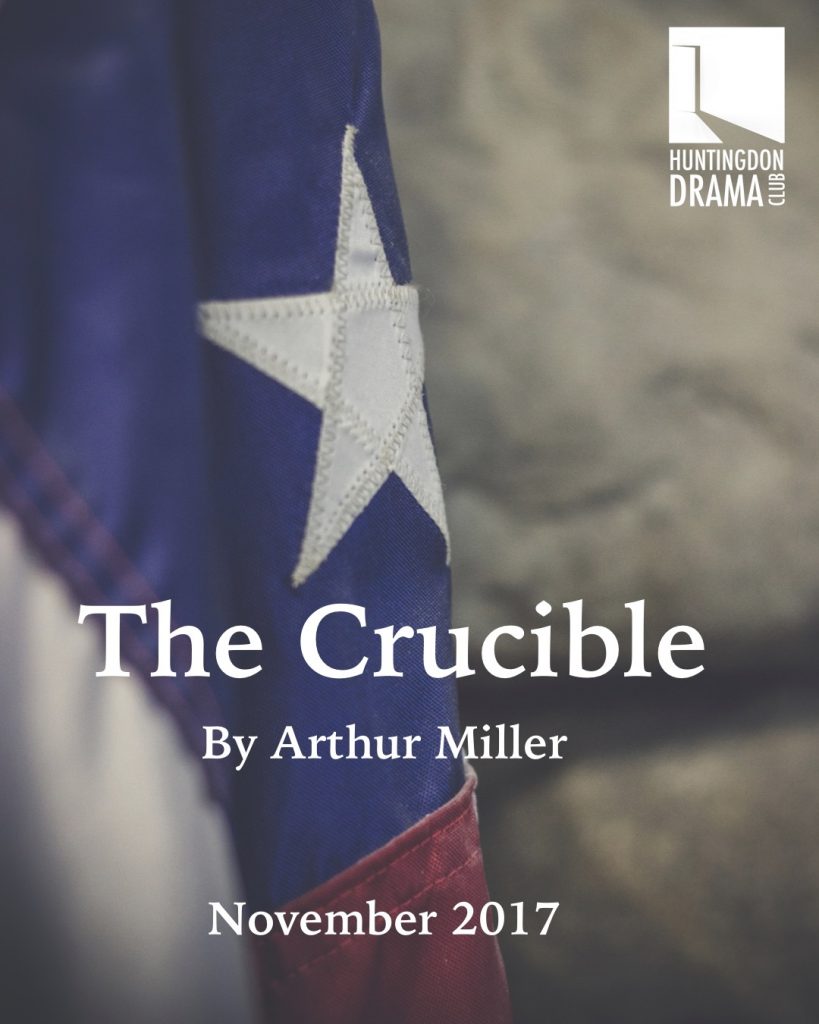 Rae Goodwin will direct Arthur Miller's classic American drama, which will be staged in the court room of Huntingdon Town Hall. Written in 1953, Miller took the Salem witch trials of 1692 as an allegory for the prosecution of alleged Communists that took place in the USA during the 1950s. Auditions will be held late July with rehearsals starting in September.