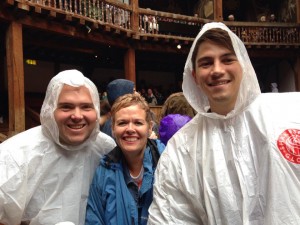 We love a good night (or day) out! That's the thing about Huntingdon Drama Club – it's not just about the Drama, but about the Club. We're a really social bunch, and love a good night out! Sometimes it's great conversation over a meal at a local restaurant, other times it's a trip to the West End to watch a professional production, and occasionally it's a BBQ at a committee members house (they're nice like that!)
And the best thing about our social events – you don't have to be a member! If you're thinking of joining the club, are interested to know more about being 'on stage' or 'backstage' or have always fancied trying your hand at hair and make-up, our social nights are a great place to get meet others in the club in an informal and friendly environment.
We'll look forward to seeing you at one of our social events soon!
Drama Drinks!

A new regular event from our Social Team. A chance to meet up with fellow Club members & friends for a drink and a catch-up. Last Friday of every month – meet in Wetherspoon's from 7.30pm.
---
Not yet a member, but would like to join us? We'd love to see you there! Click over to our Join Now page, where you'll find all of the information you'll need to join, as well as a list of all of the members benefits, including £2 discount for all HDC Productions!
---
What's done is done (Recent Events)
Acting Workshop with David Hall – Sunday October 22 2017
A big group of us enjoyed & fun and energetic workshop with professional actor David Hall. David took us through work on voice production, breath control & relaxation before moving on to more physical work, looking at archetypal characters and states of tension. Everyone came away with lots of new tricks under their belts for improving performance!
---
Limehouse – Performance & Workshop Saturday April 8 2017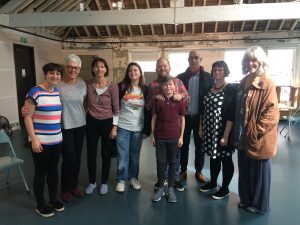 A group of us visited the Donmar Warehouse to see the new political play 'Limehouse' which dramatized the events leading to the formation of the SDP in 1981. This was preceeded by an Open Workshop during which we learned about the techniques used during the rehearsal process for this production.
---
Christmas Party – Saturday, December 10 2016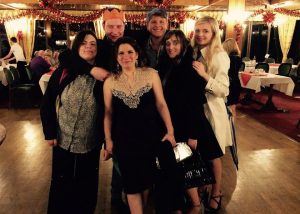 A fabulous four course festive meal at the Dolphin Hotel was followed by dancing into the wee hours at our Christmas Party – always a highlight of the social calendar!
---
'Stepping Out' Cambridge Arts Theatre – Saturday 5 November 2016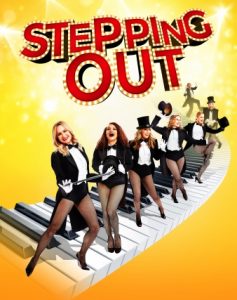 Prior to a West End run, this revival of Richard Harris's dance class comedy came to Cambridge on tour, with a cast led by Amanda Holden & Tamsin Outhwaite. We left this fantastic production with feet tapping & jaws aching from laughing!
---
Improv Workshop Mischief Theatre Company – Sunday 2 October 2016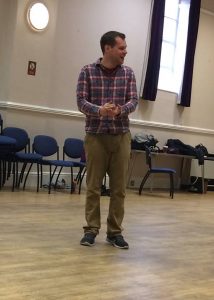 Mischief Theatre Company are the brains behind the comedy phenomenon 'The Play That Goes Wrong' & recently had 3 shows running simultaneously in London's West End, as well as a Broadway transfer. Cast member Harry Kershaw (who also appeared in Bond movie 'Skyfall'!) gave us a highly entertaining crash course in improvisation. A real highlight for us in 2016.
---
Ephesus Bistro, Market Square, Huntingdon – Friday 1 July 2016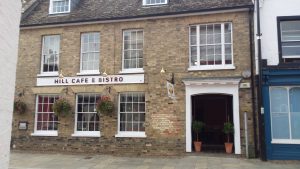 The last stop on our popular world tour of restaurants in Huntingdon. 16 Members and non-members joined us at this very popular restaurant, for what turned out to be a fantastic night of good fun, good company and good food!
---
Trip to Kew Palace & Gardens – Saturday April 2 2016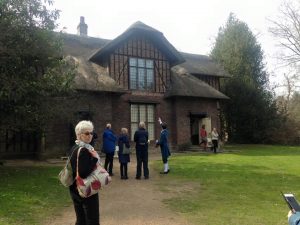 Cast members from The Madness of George III visited the Palace & Gardens at Kew – a one-time residence of King George III and his wife Queen Charlotte. It was a fascinating insight into the historical context of the play & a wonderful opportunity to walk in the King's footsteps!
---
Christmas Party Dinner & Dance – 12 December 2015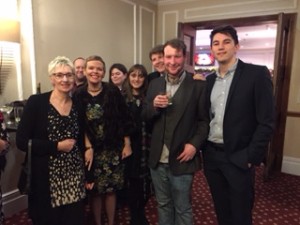 A fabulous night had by all at the Marriott Hotel in Huntingdon. Delicious dinner followed by lots of dancing!
---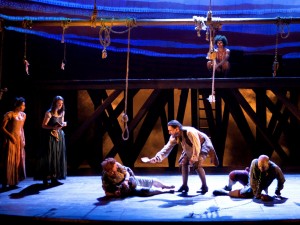 'Our Country's Good' – 17 October 2015
Read the blog post on our fabulous day out at the National Theatre!
---
SaveSave
SaveSave
SaveSave
SaveSave