Over two and a bit days I've auditioned 40 people for next year's Shakespeare at The George production of A Midsummer Night's Dream. On every other amateur production I've directed I've held 'group' auditions. Fairly informal, everyone has a chance to read several parts over the space of a couple of hours, sat in a semi-circle. You know the drill. This time, as I believe is the norm for SaTG, we held individual auditions, one actor at a time, 20 minutes each.
Auditioning is an unavoidable part of the process. In the professional world of acting it's far, far worse. For the majority of the time you don't even get a reply, let alone any feedback on how your audition went. This is changing slowly – the National Theatre have made a commitment to give every actor it auditions at least a yes or no reply. During my very limited experience as a professional actor the rule of thumb was "if you don't hear anything, assume you haven't got it".
The actor Bryan Cranston (Breaking Bad) writes about auditions in his book A Life In Parts; "… focus on process rather than outcome. I wasn't going to the audition to get anything: a job or money or validation. I wasn't going to compete with the other guys. I was going to give something. I wasn't there to get a job. I was there to do a job. Simple as that… Of course I didn't always get the job, but that wasn't my intent any more. What was important was I always left that room knowing I did everything I could do."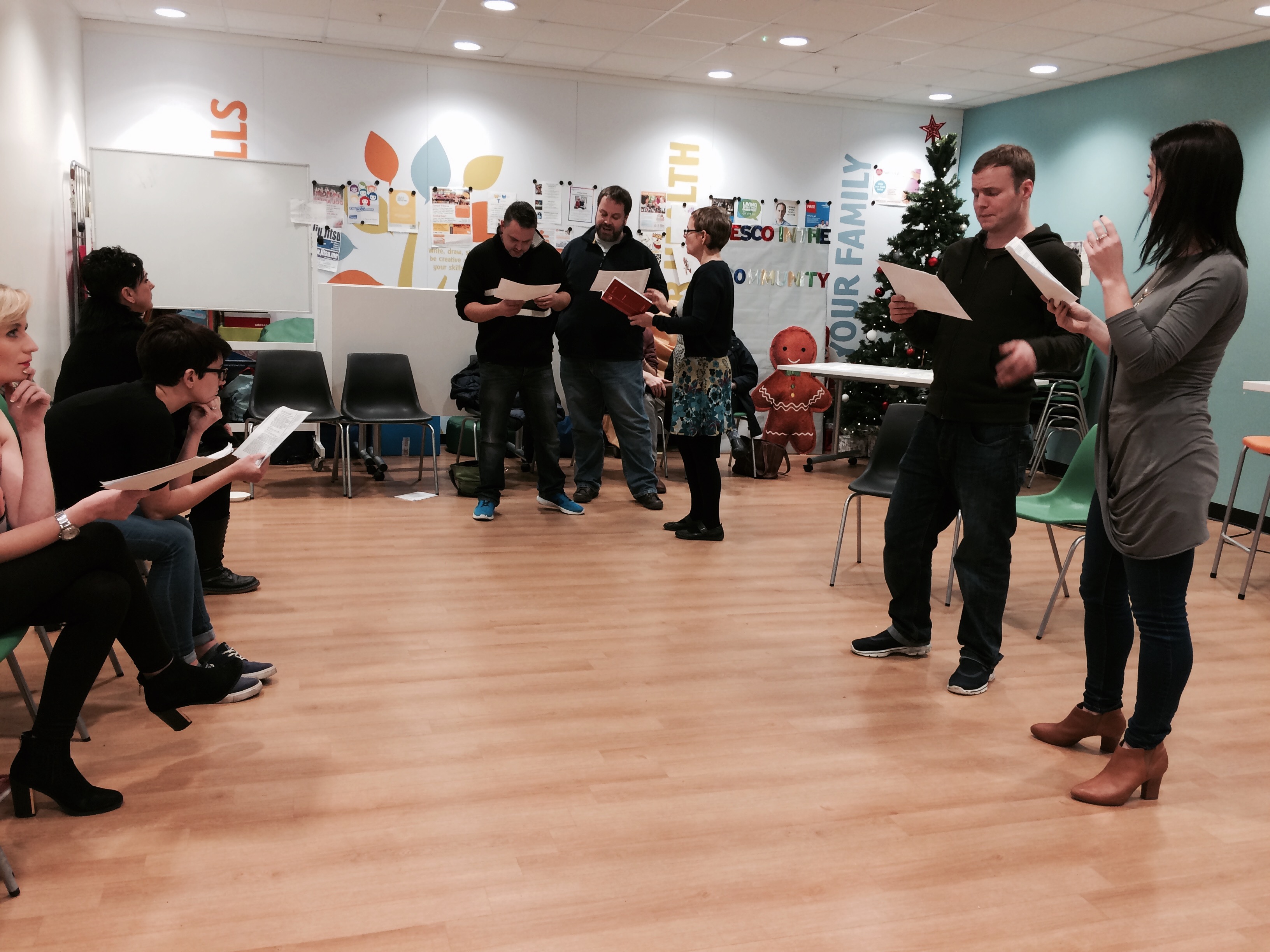 Auditioning all those actors and thinking of Mr Cranston's wise words I started to think about some tips of my own for auditioning actors. And before you read on – please let me be clear that this is not some "follow my advice for success every time" mantra. I don't know enough about the business to do that and anyway, there are no hard & fast rules. And this advice is for amateur theatre, which I have far more experience of than the professional world. What I can tell you is what I, as an auditioning director, would expect and if that helps with your auditions in the future – great. So, here's a few pointers (in no particular order)…
You're auditioning before you enter the room
I had instructed each actor to prepare (preferably learn!) one of a choice of pieces from the play and to bring along their audition form containing all their vital information. Roughly one third forgot to bring their form. My immediate thoughts? They can't follow instructions. A bit harsh, you might think, but you've put yourself at a disadvantage before you've uttered a word of the speech you've learned. What's that? You haven't learned it? Okay…
Reputation goes a long way
Every production I'm involved with – I'm quietly auditioning people. "He's good", "She'd make a great (insert character name here)", "he's fun to work with", "she's a very generous actor". On the other hand, there's also "he's never on time", "she misses lots of rehearsals", "he never learns his lines until the last minute", "she's selfish & very high maintenance". You're auditioning ALL THE TIME.
Be courteous
If you can't make it to an audition, for whatever reason – let the director know. Three no-shows in one day is an hour of wasted time that could've been spent seeing other people. And if you can't let me know that you're not coming to audition, then how many rehearsals are you also going to miss without notifying anyone?
Enthusiasm
Bring some energy into the room. Smile! Look happy to be there! An audition panel that have spent 2 solid days in a windowless room listening to the same words over and over again will appreciate it.
We want you to be great!
Every actor that walks through the door is potentially an answer to a casting problem. Directors are rooting for you – they want you to be good because they want to put together the best cast possible. A decent director is not there to put you off or catch you out. They are mentally willing you on!
Look the part
Either dress neutral or make some effort to resemble the part you're going for. It helps to visualise you in that role. If you're going for the role of the pantomime cow then you may want to discount this piece of advice.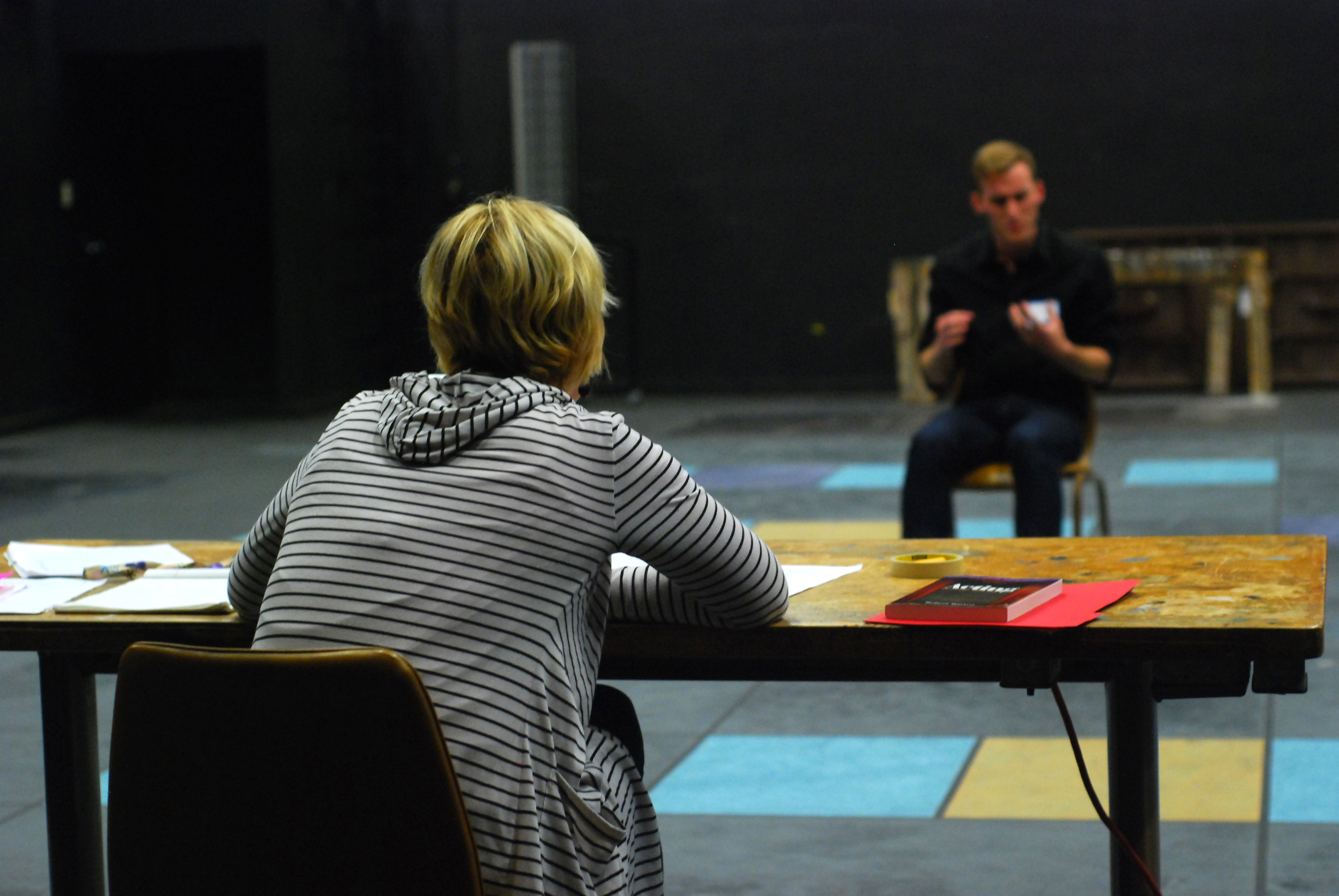 Then of course there's the actual 'meat' of the audition – the prepared speech, the sight reading, etc etc. I deliberately haven't discussed this because I wanted to emphasise how important all the other stuff is before you've even begun your two minutes of Iago/Viola. When I was training at LAMDA, I spent a day helping out at auditions for new students. On this particular day we had four kids from Wales who had all travelled together to try and get a place at drama school. My acting teacher said to me during our lunch break that he'd love to offer them all places, simply because they were so nice. For a director on an amateur production (with all that entails!) things like reliability, dedication, punctuality, enthusiasm, hard work, commitment, team spirit & generosity are all equally important as talent.
Finally – it's also worth remembering that this is your opportunity to assess the director. Are they someone you want to spend two or three evenings per week with for the next three months? Something to think about!
by Dean Laccohee