There is some incredible talent behind the scenes at Huntingdon Drama Club. We spoke to Sarah Stammler, wardrobe supervisor on Five Farces about her incredible career in costume for theatre, TV and film. A journey that has gone from the wooden 'O' of Shakespeare's Globe to Leavesden Studios to dressing Hollywood royalty.
You're heading up our wardrobe department for Five Farces – that must be quite a challenge with five different plays and almost 20 cast members?! (and no budget!!!)
To be honest, it has been quite an easy one.  We managed to get quite a bit from the Drama Club costume store and miraculously what we picked was suitable and fitted the actors.  Also having a very proactive wardrobe department on the case, making hats and various bits for the show has helped immensely.  Having no budget does make a difference and if the look and Director's vision is right then we can be more flexible regarding the design side of things.  This is my first production with Huntingdon Drama Club.  I had costumed Oh, What A Lovely War! for the 2018 remembrance show where I met Kerry MacCuaig who became an HDC member and asked me if I would help costume Five Farces. so here I am.
You've worked at one of London's most illustrious theatres – Shakespeare's Globe. Tell us what that was like – you were involved from the very beginning?
Yes, my neighbour in the Borough Market, Jenny Tiramani was the Theatre Designer and close friend of Mark Rylance and when I said I was at college studying costume making at London College of Fashion she asked me if I wanted to do some work experience at the Globe Theatre, which was still under construction, we worked in a portakabin on the roof of what is now the museum building.  The first shows we worked on were Henry V and The Winter's Tale.  The theatre was full of artisan builders creating it around us as we worked. (I still have a piece of oak that was used as a door stop).  Luckily we got to sit and watch the rehearsals whilst sewing the costumes.  It is an amazing space.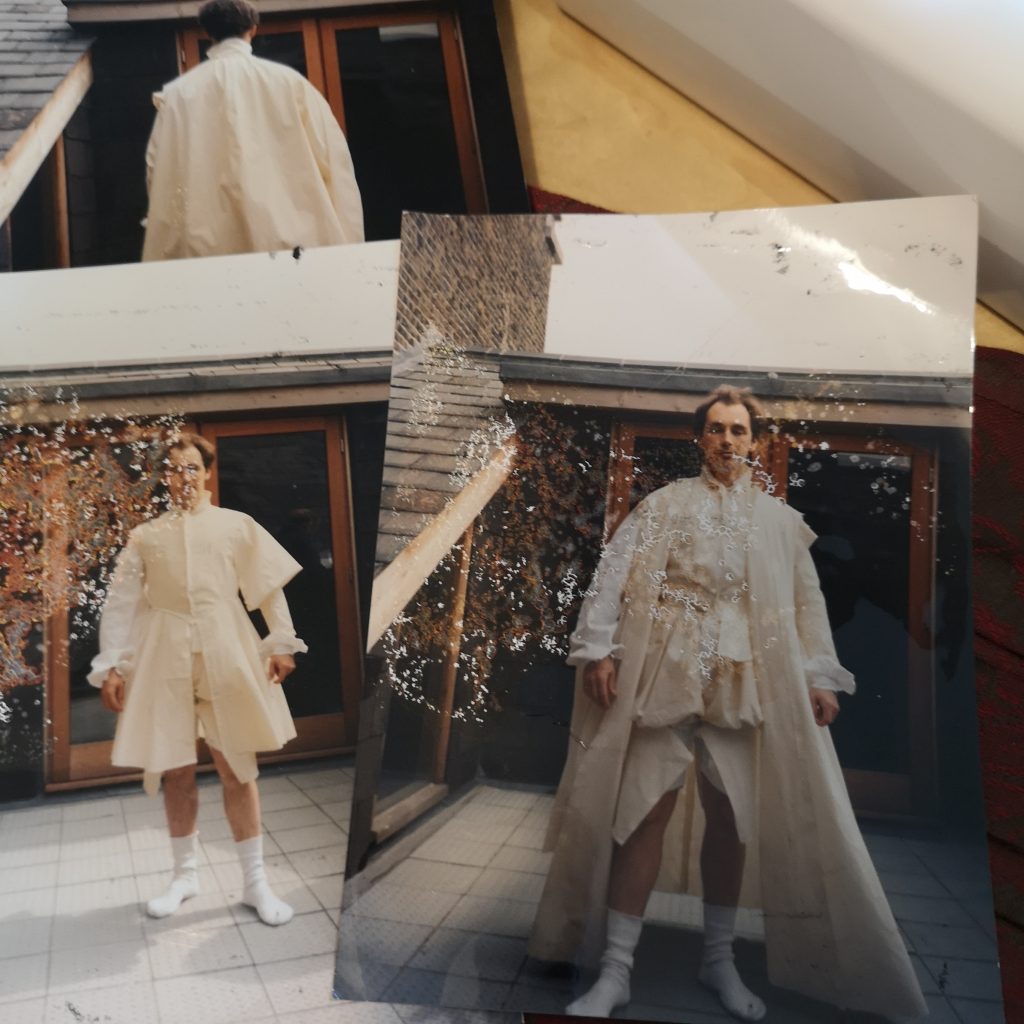 At the time the Globe was being run by one of our greatest actors – any special memories of working with Mark Rylance?
Yes, we all worked very closely together and were like a big family. He is a really gentle and lovely man, and mesmerising when you are in his presence. He was very committed to the authentic practice for costumes and it was such a learning curve for all of us. He said he loved the costumes made by hand and in the shape and fabrics of the period as they made him act and move in a different way to modern costumes.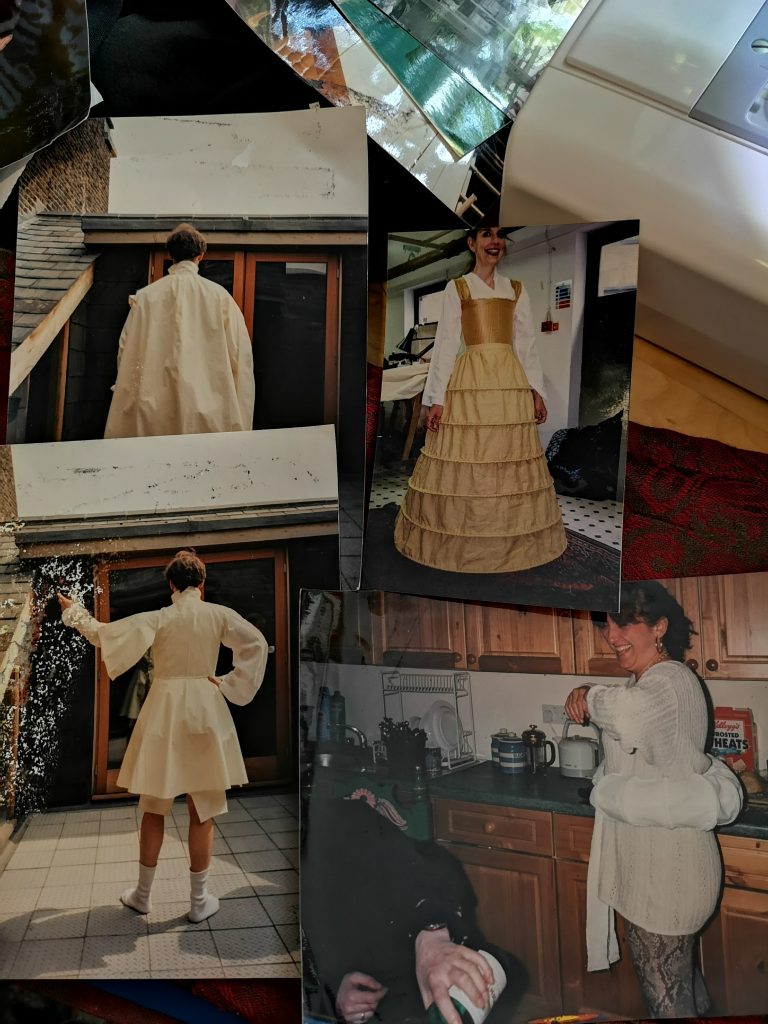 I understand the Globe at the time was very keen to present everything as close as possible to Shakespeare's original practises. Was there anything you had to find or create that sticks in the memory?
It was Jenny and Mark's vision to recreate everything authentically, and over the 10 years cottage industries developed from this.  Even to a breed of sheep being reared in Wales that had been around in Henry VIII's time for their wool.  No sewing machine was used, everything sewn by hand.  My fingers were bleeding from handsewing a leather doublet and hose for Charles,the wrestler in As You Like It.  The shoes were all hand-made, stockings hand knitted, braids and buttons hand twisted and made.  Willow branches, we had to soak in a bath, were used to made the hoops in the farthingales.  Only linen, wool, leather and silk fabrics were used. We had a lot of vintage fabrics that we used to make the costumes from and often you would be given the smallest piece and told to make a doublet out of it.  Which is what they would have done in the time, repurposed garments and patched them to make the next one.  It was an amazing place to work.  We even got to visit the V&A clothing archives and to take apart a 16th century robe to see how it was put together, that is how authentic it was.  I worked for 10 seasons there and it was hard work and long hours but the camaraderie, quality of work and costumes produced were amazing. Unfortunately, when it was taken over by the next artistic director, this practice was stopped and costumes were not the same, although we did often wonder how appreciative the audience actually were of our handiwork!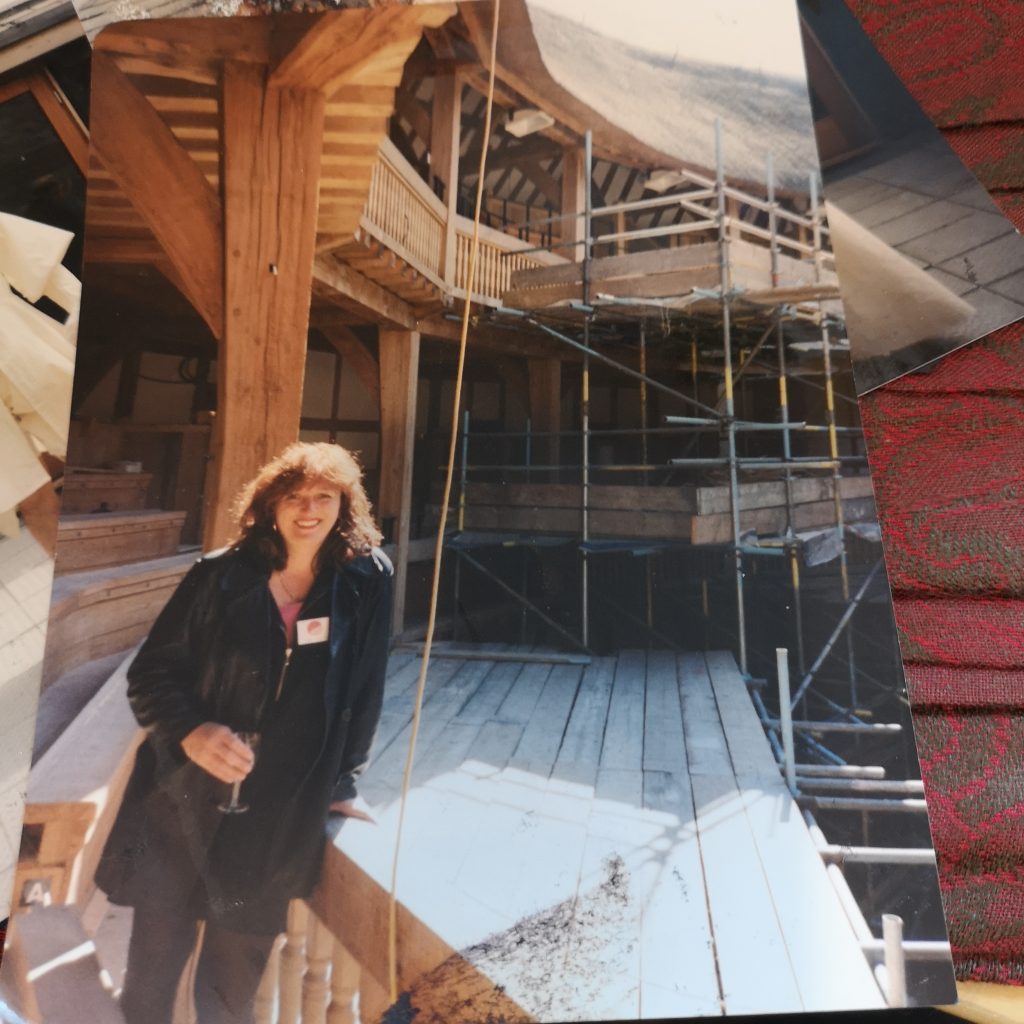 Away from the theatre world – what have been some of your most memorable experiences costuming for TV & film?
I worked on the set at Leavesden Studios with three tiny unknown actors Daniel Radcliffe, Rupert Grint and Emma Watson on the first two Harry Potter movies.  I altered Prada suits for Tom Cruise on Mission Impossible 2, I made Oliver Cromwell costumes for Tim Roth in To Kill a King.  I spent 9 months on the TV series Band of Brothers and met Steven Spielberg and Tom Hanks when they came to visit Hatfield Studios where we worked.  but the pinnacle of my career was when I went to Provence to fit Angelina Jolie with a wedding dress I had made for a film called A Mighty Heart and became her personal dresser for the week at the chateau and even got to meet Brad Pitt!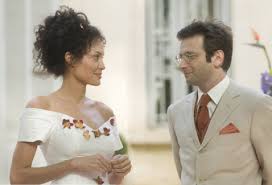 Is there a particular style or period of costume that you prefer to work with?
I do prefer using a sewing machine if possible. Pantos are great to costume and make. They are fun and don't have to last long. I prefer period costumes rather than modern fashion to make and every type of costume for film, TV and theatre.
When have you been really blown away by costume design in a show you've seen? And is there a show that would be your dream to costume?
For costume design, recently, I have to say the series Bridgerton.  The designer, who is an American, has designed the most colourful and amazing costumes, which are unlike any of your usual period film designs.  The show I think would be fun to costume is Priscilla, Queen Of The Desert – for the drag queen costumes!