Upon learning of Bedford Drama Company's upcoming performance of 'Outside Edge', it seemed only fitting that the show be added to our calendar of social events – especially as this is the play that will be rounding off our own 2016 season. So yesterday evening, a group of us piled into our cars and spent an enjoyable couple of hours watching Richard Harris's famous comedy.
'Outside Edge' takes place in a single afternoon and tells the story of a cricket team's attempts to win their game whilst dealing with the mountain of spousal issues which have all reared their heads. Team captain Roger's seemingly ideal marriage to Miriam is gradually exposed as a sham, as he callously berates her throughout, and is ultimately forced to come clean about his infidelity. Next we have Bob, still tied to the apron strings of his ex-wife and unable to refuse her demands that he do odd jobs for her – much to his current wife Ginnie's displeasure. Of the entire crew, it is perhaps only Maggie and Kevin that have a stable relationship – which, while tempestuous, is genuinely affectionate. Well-endowed in the physiological department, Maggie also maintains a rather 'large' personality, often fulfilling the role of mother as well as wife as she fusses over her beloved "Little Kev." The cast is padded out by Dennis, a sleazy car salesman and Alex, a snobbish lawyer whose total disinterest in his timid girlfriend leads to her having a fit of hysterics.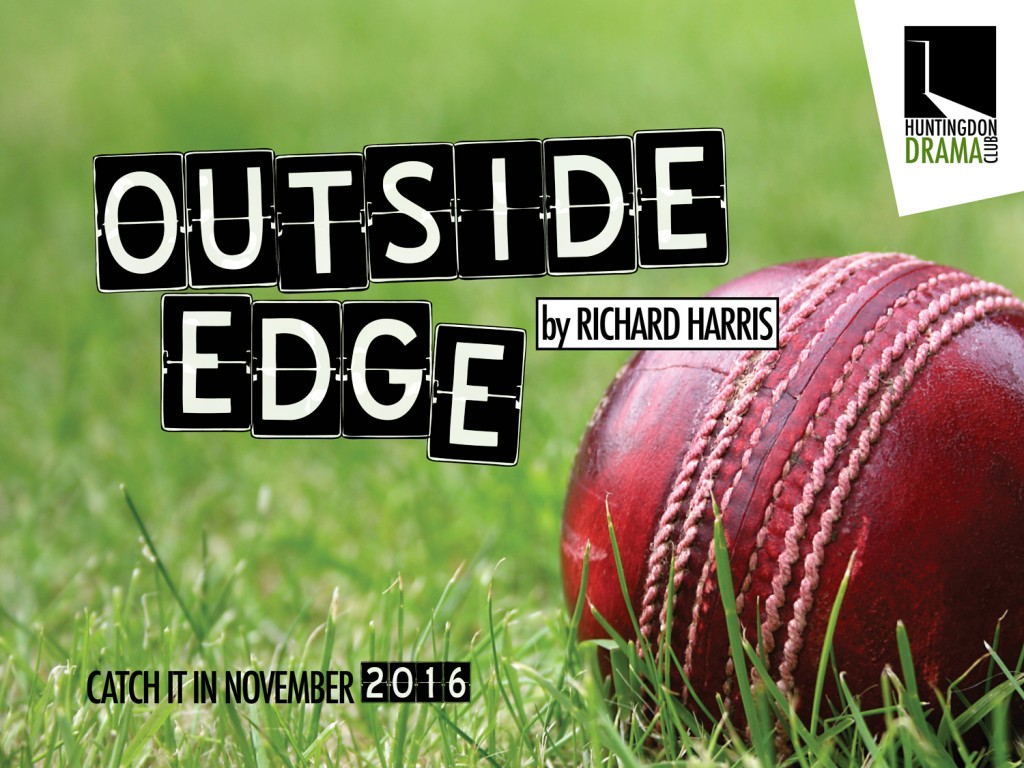 Not having seen the play before, I was impressed by the snappy dialogue, and amused by the misunderstandings and ridiculousness that are the necessary components of any farce. Moments such as Ginnie's confusion at the solicitousness of Roger – led to believe that she's in the grip of a nasty bout of flu – and the rivalries between Bob, Dennis and Alex all tie in to add to the charm of the piece. In terms of acting, I was particularly taken with the performances of Miriam, Ginnie and Maggie. Watching Miriam struggling to reign in her rage as she transforms from dutiful, organised housewife to the stressed and harassed verbal punchbag of her husband, was for me, one of the funniest threads of the play. Ginnie's sly allusions to Roger's unfaithfulness were also amusing, along with Maggie's bold Cockney exterior.
Having finally seen the play for myself, I'm looking forward even more to seeing what we ourselves will do with it – and seeing as our party last night included both our upcoming director and Artistic Director, I'd imagine that they're already turning over a few ideas in their heads. So keep us in mind come November!
By Michelle Gibson, our regular Guest Blogger