The tortured artist. It's a well-known concept that's become something of a stereotype, and in consequence has perhaps taken on its own mythology. But the idea is so bitterly and touchingly romantic that it's easy to understand its appeal. Van Gogh may be the poster boy for this vision: the tormented creative who produced great art in spite of – or maybe because of? – his battles with his inner demons.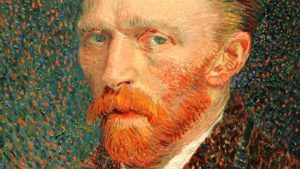 I'm not someone who thinks that emotional agony is a prerequisite for creativity. Many talented people have made their artistic mark and, in so doing, have suffered no more or no less than the average person. But I think that the notion of the suffering artist is more than just a stereotype, that it's based on the experiences of many whose interests and inclinations have taken them into creative fields, and that there is an undeniable correlation between depression and the arts.
There's a passage from J. D. Salinger's Seymour: An Introduction which describes the artist as an "unmistakably 'classical' neurotic, an aberrant who only occasionally, and never deeply, wishes to surrender his aberration…a Sick Man who…gives out terrible cries of pain, as if he would wholeheartedly let go both his art and his soul to experience what passes in other people for wellness."
That was in 1959. Nearly 60 years later, the subject still holds sway – out of ten job categories in which workers were most likely to report an experience of major depression, the performing arts ranked fifth on the list, with mental health counsellor Deborah Legge stating that "depression is not uncommon to those who are drawn to work in the arts." A Wikipedia list of public figures diagnosed with major depressive disorder reads at times like a laundry list of actors, musicians, writers and painters. In his autobiography Lucky Man, Michael J. Fox relates that his school drama teacher would make a habit of reminding the cast of every school production, "We are all here because we're not all there" and goes on to dispel the myth that all performers are brash extroverts. Not so – "Actors don't become actors because they're brimming with self-confidence. For those of lucky (or unstable) enough to become professional performers, the uncertainty about who we really are only increases." The death of Robin Williams in 2014 brought more attention to the propensity of a creatively-endowed individual to go through internal mental struggles.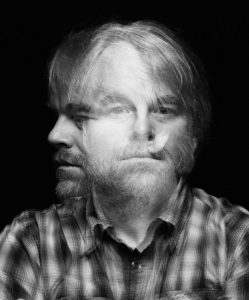 There are of course many artists who never experience an episode of severe depression, but I believe there is plenty of evidence suggesting that the arts are more closely linked to emotional trauma than many other fields. Why might this be? As is usually the case, the answer can't be found from any one specific source and is most likely contingent upon varying factors that may raise themselves. Employment in the arts is something that is often unsteady and unstable, with no guarantee of another job following the next one. This unreliability of consistent work and income is bound to take its toll. There's also the question of whether many actors, musicians and writers are highly sensitive people, whose emotions may exist in a more heightened state than what is 'normal'.
What about the very act of putting yourself and your art in display? By doing so, you not only invite praise, but criticism. For every lauded film or theatrical performance, there will also be a more scathing take on the actor's talents. And for many artists, whom I suspect may view their work as a congenital part of who they are as a person, an attack on the quality of their output may be construed as an attack on the quality of themselves.
We could also consider that by their very nature, the arts may be an emotional repository for people who are unhappy to begin with. I find acting to be a means of great therapy, a sentiment which I've often heard others express. As a channel for one's personal sensitivities – and an escape from the common experience of 'real life' – I think it's second to none. Acting affords the performer the opportunity to establish contact with something distant and impalpable, and seemingly with neither thought nor effort, our consciousness is swept into a world beyond the five senses, a world in which perhaps the artist feels at their most free.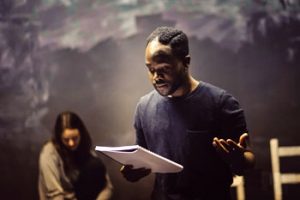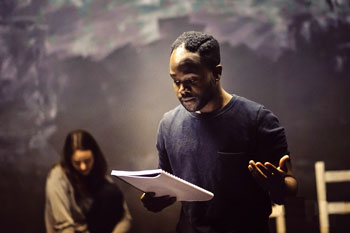 So the vision of the tortured artist will undoubtedly continue to permeate our cultural philosophy. There is too much truth behind it, and it's too beloved as an attractively painful emblem, I think, for it to be abandoned. I think acting and other arts offer a psychological lifeline for those of a depressive disposition – another reason why the importance of the arts in society should not be so readily dismissed. It's one of those tragically ironic paradoxes that the creation of something beautiful – art – should so often go hand in hand with the most ugly kind of mental suffering, erhaps best summarised in this short statement:
"Beauty will be CONVULSIVE or will not be at all"
Nadja – Andre Breton
by Guest Blogger Michelle Gibson