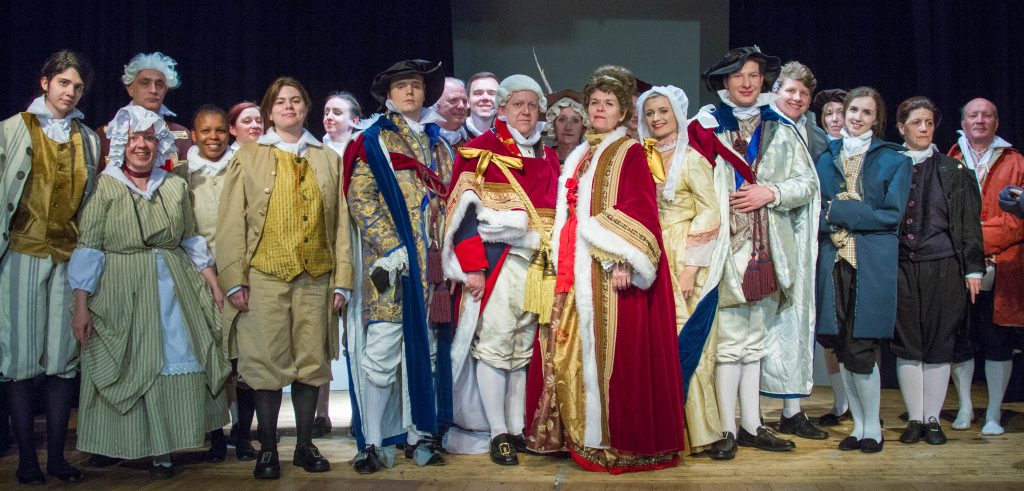 Huntingdon Drama Club is a community organisation with a passion for the theatre. Now in its eighth decade, the club stages up to three productions a year, and hosts a variety of social events that are open to both members and non-members. We are proud of our rich heritage, and are privileged to have brought quality drama to Huntingdon for more than 70 years!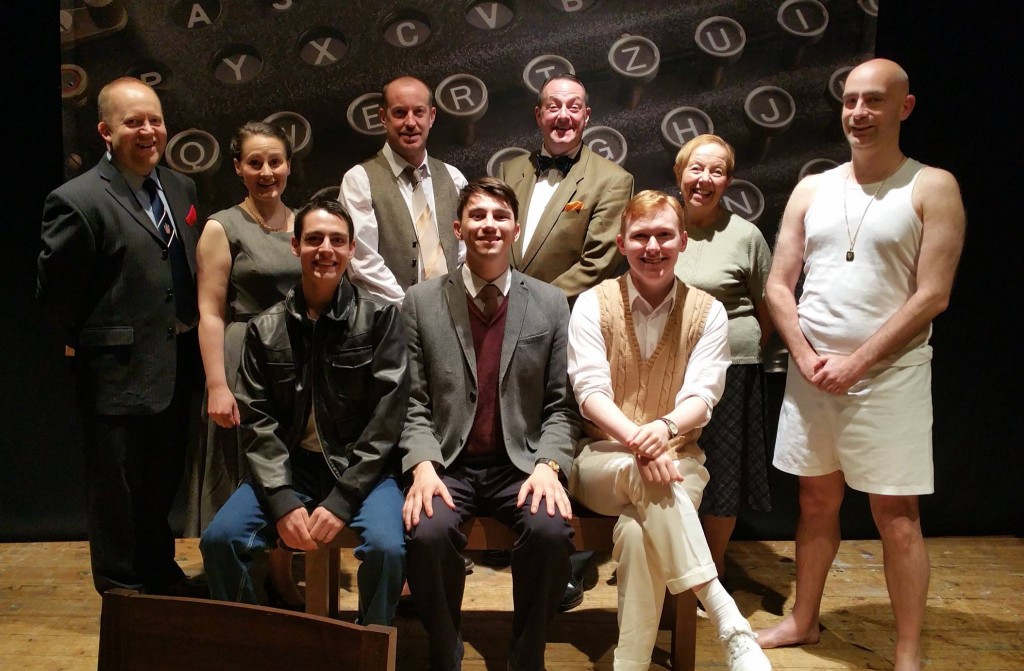 We are fortunate to boast a strong membership not just of actors, but of directors, producers, stage managers and hands, sound and lighting technicians, promoters, a fabulous front of house team and those who just enjoy a great night out!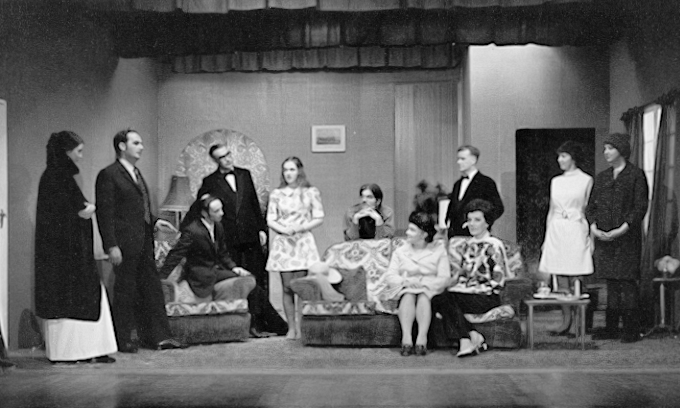 We are always very keen to welcome new members so if you fancy joining a modern community drama club with a rich heritage, we'll look forward to having you on board! Read on for more about us…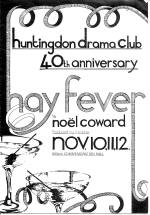 Our History
Fifteen people attended the Club's inaugural meeting in the Old Grammar School – now the Cromwell Museum – on Saturday, March 4th 1944 at 3pm. From the minute book: 'Mr. Jarrett opened the Meeting by saying that its object was to start a Drama Club in Huntingdon for play-readings and theatrical productions.' The subscription was fixed at 2/6d (12.5p) a quarter, and the Club had 19 paid-up members that year.
Two one-act plays were entered for the Drama Festival in October, and performed in Huntingdon in November:  Lights Out and Jephthat's Daughter, followed by a nativity play at Christmas. The earliest record of ticket prices is for The Romantic Age in May 1945: 2/6 and 1/6 (12.5p and 7.5p).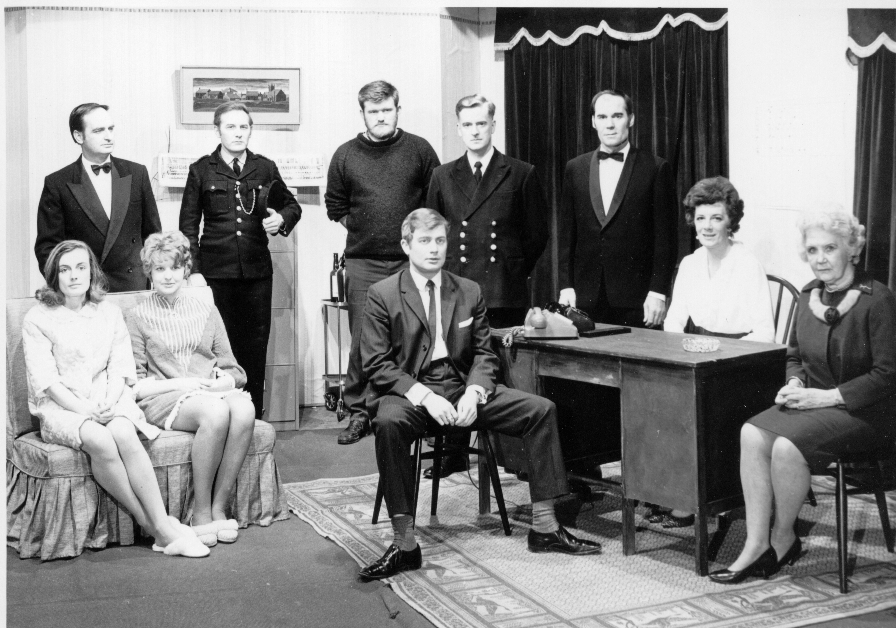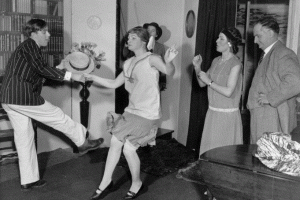 From the Silver Jubilee programme for When We Are Married, March 1969:
'Beginning in 1944 with two on-act plays, the club gathered confidence and gave its first full-length play in the Town Hall in 1945. The next year saw us move to the Corner Theatre, which has long since given way to a commercial showroom. In 1949 we turned to the George Hall [still there, on the corner of George Street and the ring road], where, in spite of the hard work – we had to build a stage before we could think about scenery, etc. – we can remember the heyday of this club. In those days, when T.V. sets had not penetrated every home, large audiences were a regular feature and on one occasion customers had to be turned away.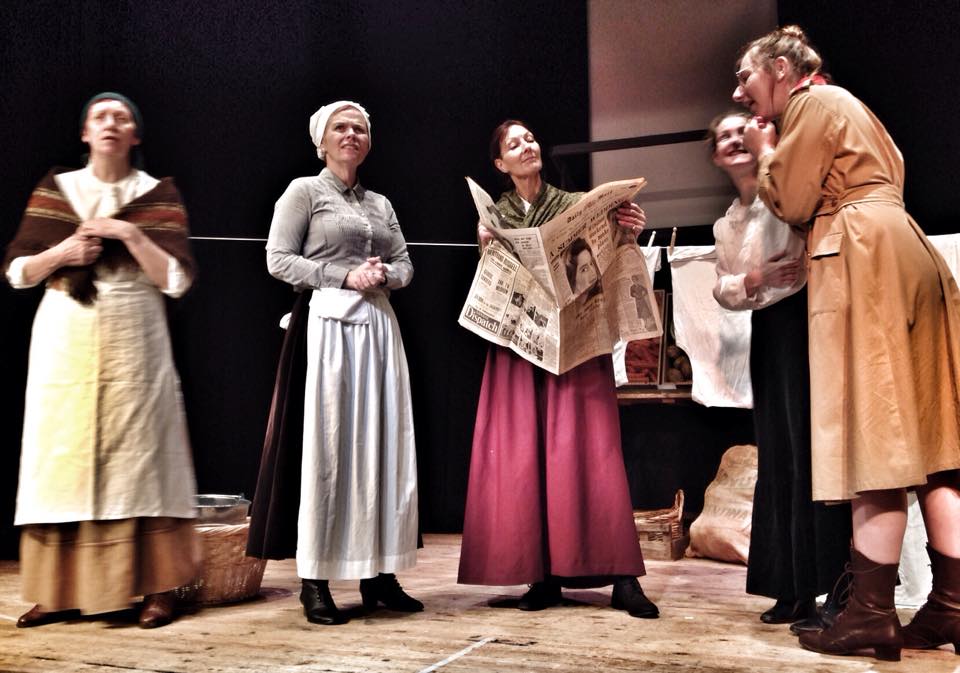 'In 1960, we made our last move to Commemoration Hall, where, for the first time, we had a permanent stage, dressing rooms, canteen facilities and scenery accommodation.'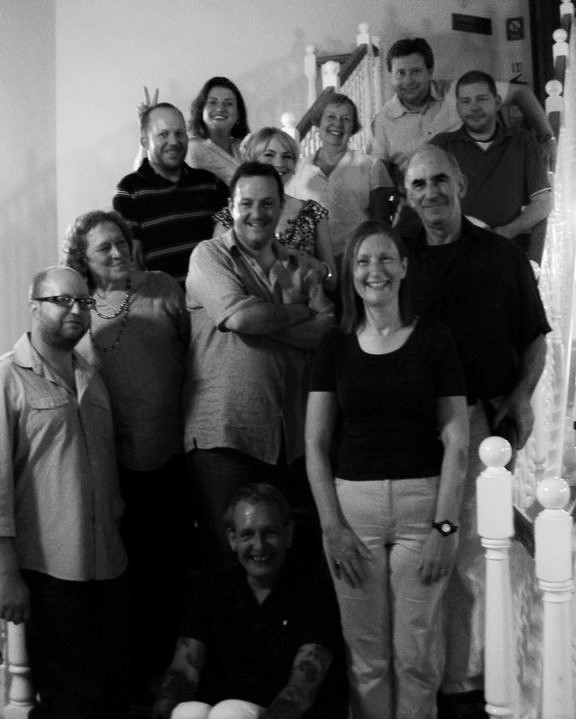 The club has always performed a wide range of plays: farces like No Sex Please, We're British, thrillers like Hound of the Baskervilles, classic costume dramas such as The School for Scandal and serious dramas like A Day in the Death of Joe Egg. We've also been responsible for half a dozen premieres, including Richard James' Port Out, Starboard Home! and The Empress of Othernow by Peter Vialls. This play was based on TV's Doctor Who and we were invited to perform it at the 1994 Dr Who convention in Birmingham.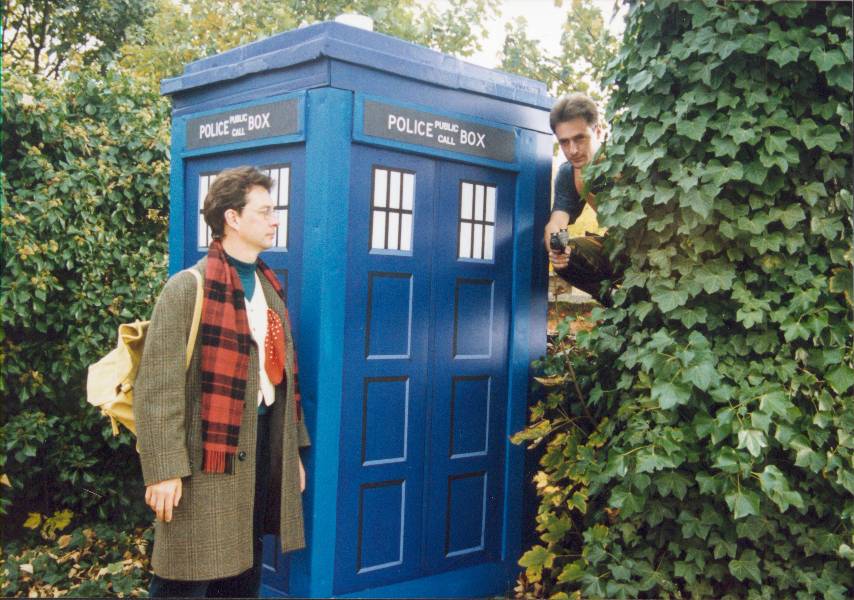 Since 1994 the club has presented works by some of  the world's greatest playwrights, including Noel Coward, Alan Ayckbourn, Neil Simon, Tom Stoppard, Henrik Ibsen, Mike Leigh, Terence Rattigan & Alan Bennett.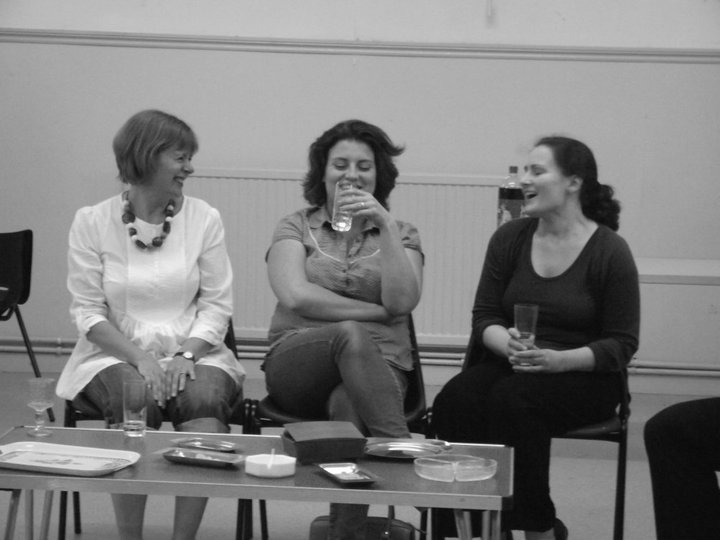 Alongside the more established names the club has also given opportunities to new writers. Professional actor and playwright Richard James was born and raised in Godmanchester & acted with the club in the 1988 production of Any Number Can Die. The club has produced two of Richard's full-length plays to date – Port Out, Starboard Home (2010) & A Fete Worse Than Death (2012). In 2013 we produced a play by local writer Clive Lawrence – Occupational Hazards which was written specially for the club.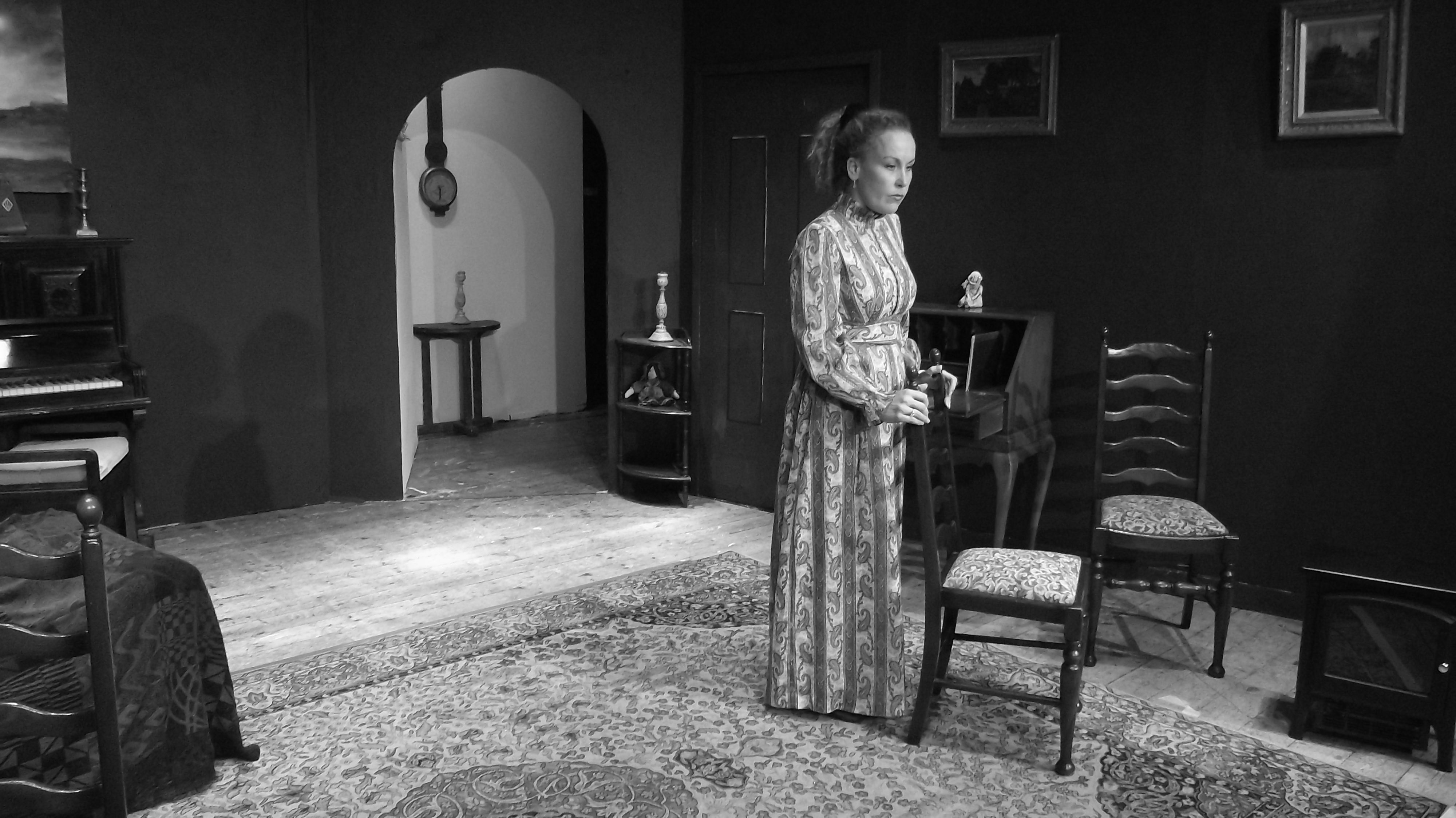 The Spring 2011 production of Ibsen's A Doll's House won the NODA award for Best Drama in our region and the 2015 production of Hugh Whitemore's Breaking The Code was nominated for the same award.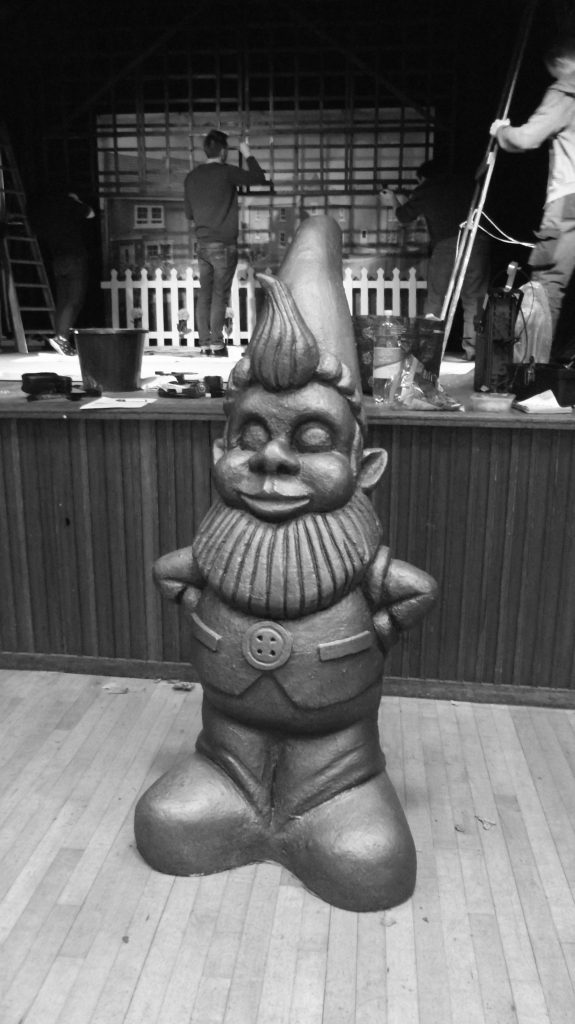 A major recent milestone was the club's production of Arthur Miller's The Crucible which was awarded Best Play at the NODA Awards in 2018. The play was performed in the atmospheric surroundings of the historic Court Room of Huntingdon's Town Hall.
Looking ahead to the future, exciting times are in store for Huntingdon Drama Club!