Your Visit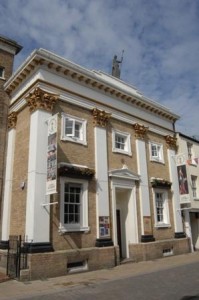 Huntingdon Drama Club is fortunate to have partnered with the Commemoration Hall on Huntingdon High Street for many years. If you need a little more information to find us or want to find out a little more about the seating plan or access at our venue this is the place for you.
We also have lots of helpful information on local food and drink, including occasional pre-theatre supper deals. Everything you need to make your evening of theatre an unforgettable event is right here.
We look forward to welcoming you to a performance very soon!